Oh Christmas Tree! 30oz Tumbler with Handle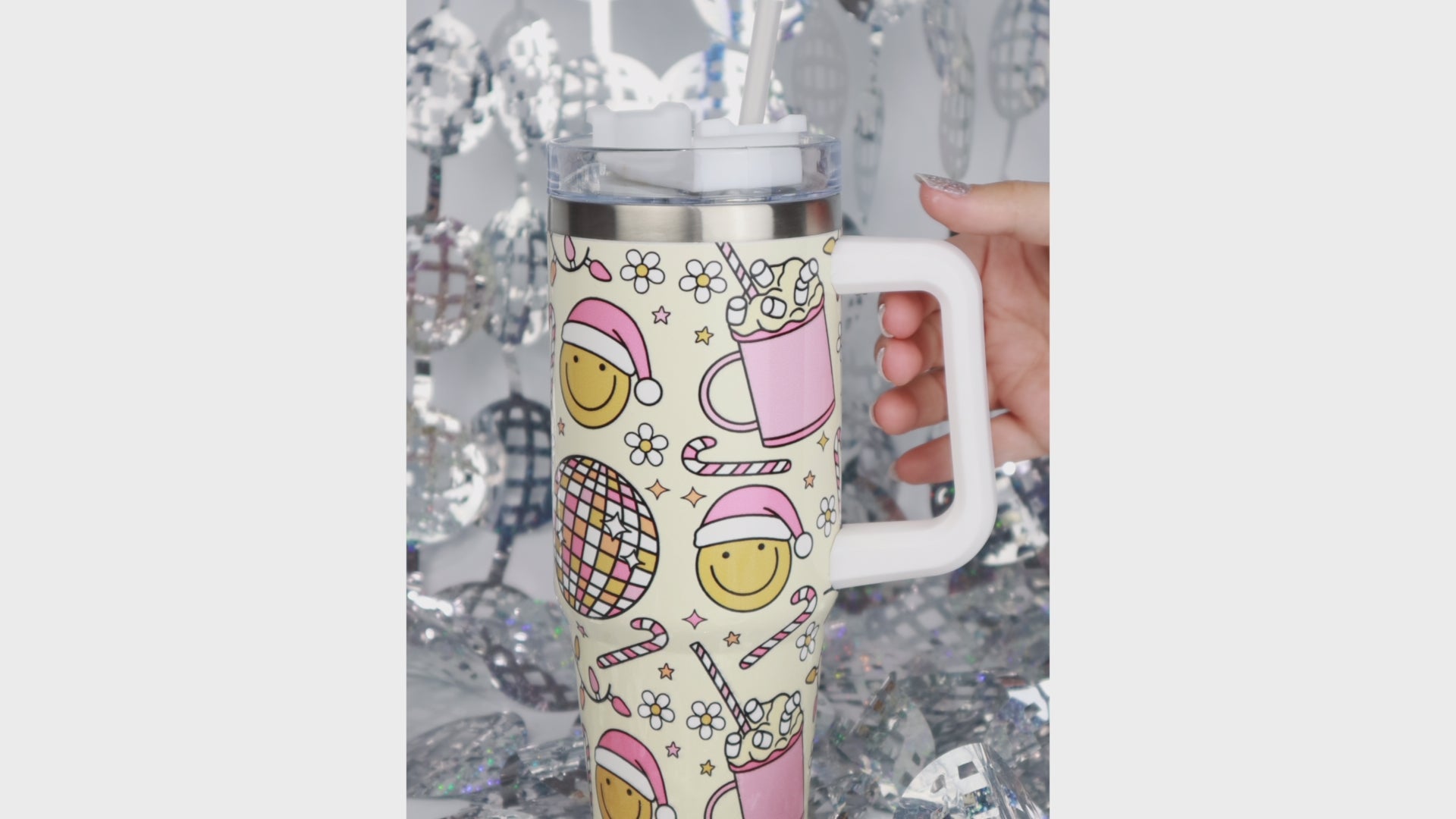 ALL THE DEETS...
Introducing our adorable 30oz tumbler bottle with a convenient handle! Our drinkware combines functionality with cuteness, making hydration on-the-go fun.
Insulation
This tumbler bottle is double-walled and vacuum-insulated, keeping your drinks hot or cold for hours, no matter the weather outside.
Not too big, not too small
30 oz of pure awesomeness, designed with you in mind. You'll have ample room for your favorite beverages, whether it's your morning coffee, refreshing tea, or infused water but won't feel like the bottle is weighing you down.
BPA-Free!
Our tumblers are made from high-quality, BPA-free materials for your health and safety.
Environmentally Friendly
Made from durable and eco-friendly materials, this tumbler is a sustainable choice that helps reduce single-use plastic waste.
Vibrant Colors
Choose from a range of vibrant and adorable colors that match your personal style and brighten your day.
Versatile
Whether you're headed to the office, the gym, or a weekend adventure, this tumbler bottle is perfect for any occasion. The ergonomic handle not only adds cuteness but also provides a comfortable and secure grip, making it easy to carry around.
Easy to clean
The wide-mouth design makes it easy to clean the bottle thoroughly.
This product is rated 5.0 of 5.0 stars.
It has received 2 reviews.
Gorgeous & Functional!!
The 30oz Tumbler with a handle is not only incredibly practical, keeping beverages at the desired temperature for extended periods, but also boasts a stunning design that adds a touch of elegance to everyday use. The ergonomic handle enhances its usability, making it a highly appealing and functional choice for anyone on the go.
Super cute design
My cups came really quick in the mail and the design is adorable. Can't wait to start using it for Christmas.